Are you planning on a summer camping but do not know how to survive the intense heat inside your tent? Or have you ever experienced when you were supposed to lay on your back and relax but the sultry temperature at night gave you the opposite feeling?
Worry no more as I will show you simple tips on how to keep your tent cool in just a matter of minutes with very economical and affordable ways that will help you solve your problem.
Months ago, I and my friends went on a three-day camping and the first night was really a nightmare because of the very hot temperature in the area. Good thing we found out on our second night that there were easy ways to bet the heat and make our stay "cooler" and more comfortable like how we always wanted it to be.
So, I am going to share to you the 7 easy steps that we did and learned (also) from my fellow campers to keep our tent cooler. If you are ready to know more about this, keep scrolling and enjoy!
Table of Contents
What You'll Need:
Tent
The tent is probably the most important thing you'll need in the campsite. Therefore, you should consider several factors when buying a tent for a much cooler temperature.
One of these is you should always bear in mind that the tent must be breathable and compatible with the weather. A summer tent is best suited for this because it is made from a light material and has more mesh windows and ventilated rain fly for better airflow which are vital features on hot days and summer nights.
I recommend polyester tents if you are going to extremely hot campsites due to the material's high resistance to UV rays. Nylon tent is a good choice too because it allows the air to escape more freely, however, it heats up faster than canvas or cotton.​
Ground Cover
Ground covers may be picnic blankets, cardboard boxes, tent footprints or anything that is thick enough to separate you from the dirt which may cause additional hotness.
During extreme summer days, the ground can get very hot so I advise everyone to put some kind of liner under your tent to prevent extra heat from transferring to your tent. This will help you feel more comfortable and better.
Tent Tarp/Blanket
This is another way to help reduce heat on your tent giving you enough room for air to circulate between the tent and the tarp. Shading your tent from the harmful rays of the sun provides another layer of protection from which causes your tent to get hotter.
If you notice, it gets much hotter and more intense as time goes by so to cover your tent with a tarpaulin or even blanket will give your tent a shade far away from the persistent heat from the sun. Though it requires a bit of work and effort, this is really helpful.​
Ice And Cooler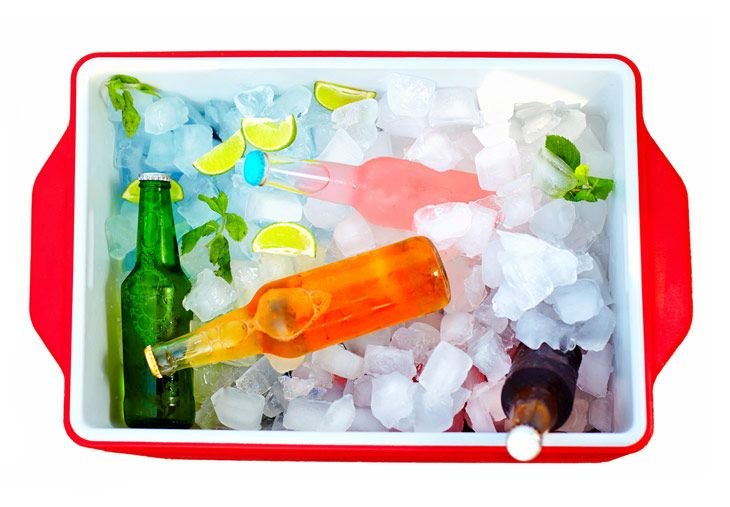 We all know that ice can do wonders in cooling up our hot environment. Bringing with you an ice and a small cooler is as useful as carrying a handy portable electric fan. Placing an ice in front of the electric fan is a very effective way to cool your place economically.
Using ice is way more convenient than using water which can be slightly messy. The ice's rate of melting also provides a swamp cooling and it has a higher melting point than water.​
Battery-Operated Fans
You will need a battery-operated fan along with the ice and cooler I have mentioned above. Make sure it is fully charged before your camping so as not to run out of battery.
There are small and handy portable fans which are very convenient in moments like this when you need to bring them with you everywhere. This is a great help to circulate cool air in the room. Putting this behind a bowl of ice or ice cube is surely a fantastic way to give you a cool and refreshing air.​
Comfortable Clothes
Yes! This makes magic to make yourself feel cooler and fresher! Wearing light, thin and comfortable clothes is great to oust that extreme hotness and allows better airflow to keep you cool.
According to an article I read, the best clothes to use are synthetic materials, such as polyester that allow your body to breathe much more, releasing pent-up heat to keep you comfortable. The light clothes I usually bring with me include pants and shorts, hats, pair of shades, and cotton shirts or a sleeveless.​
Small Towel/Piece Of Cloth
A towel or a piece of cloth will also give you a refreshing feeling once soaked in ice water and damped in your body, most particularly in areas that are most sweating like neck, nape, forehead and face.
You will feel relieved for the freshness it brings to your body. It reduces the amount of hot temperature that sends sweating and sultry feeling. You can also use a separate dry cloth or the same piece of cloth you soaked in water to dry that sticky sweat.​
Water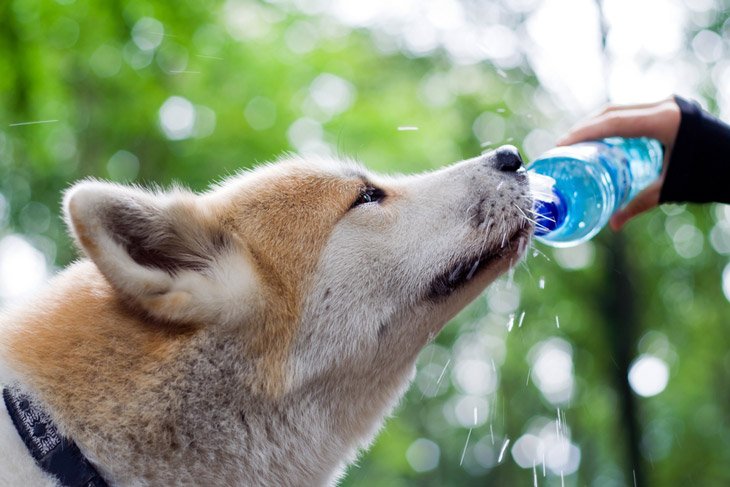 Water is one of the most significant components in every camper's survival from dehydration, and heat. I bet, water is the most needed thing (aside from tent) to bring if you decide to hike or camp. Without water, you won't be able to go on and sustain the thirst and tiredness. That is why bringing more water will keep you going for the day.
Step-By-Step Instructions
We are done with the things you will need for keeping your tent cool. Now, it's high time you find out the steps on how to do this and start your way to it already!
Step 1
Set up your tent in a part shady in the morning and safe at night. Fold it down during the day if you will not stay there to prevent it from heating fast.
Step 2
Place the ground cover under your tent.
Step 3
Set up the tarpaulin or blanket over your tent. If you have a small one, try to tie the ends with a string and find a part to knot those.
Step 4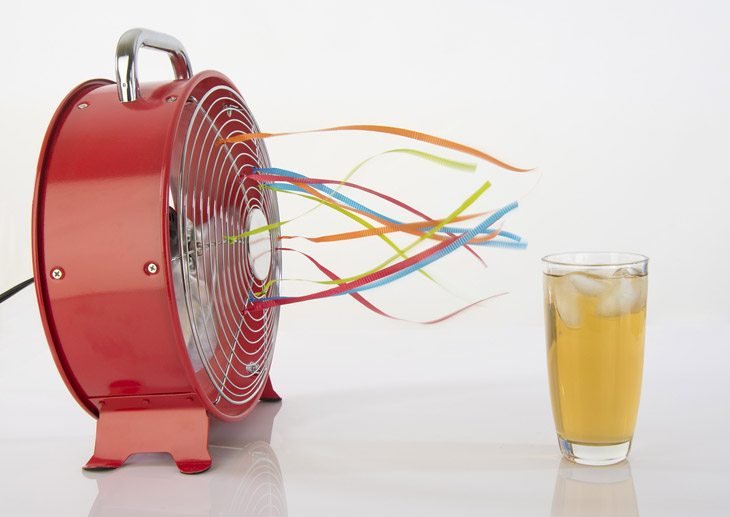 Place the ice in a bowl with the portable fan behind it for the cooler air to circulate.
Step 5
Wear light and comfortable clothes for better airflow. Wear shades if needed to protect your eyes from the sun.
Step 6
Soak a piece of cloth in ice water and damp it in your body's most-sweating area to release heat and facilitates a cooler temperature.
Step 7
Keep yourself hydrated always!
Did you enjoy reading this?
I hope you had fun learning from my simple experience and ideas on keeping your tent cool on summer days. Always remember the things you'll need and you are all set to go for your cooler-than-before camping with your friends.
Leave us your comments below and do not forget to share this article to help your friends too.​