It's almost that time of year again, time to think about where you want to go camping. So, let's look somewhere that is off the beaten path. Let's take a look at Missouri. Believe it or not, there are lots of campgrounds in Missouri, and most are very nice.
Here is a list of my choices for the 5 Best Campgrounds in Missouri.
Table of Contents
Meramec State Park is located just outside of Sullivan, Missouri on Route 185. It's only 3 miles south of Interstate 44 at exit 266. That will take you right to the park entrance. Some of the amenities include:
3 year round campgrounds and a group camping. All four have electricity available year round and water available April 1st – Oct 31st. They also have showers.
8 camping sites along the 8.5 mile Wilderness Trail.
There are plenty of fishing spots.
There is a backpacking trail.
There are also biking and walking trails.
They are open year round.
They have a souvenir shop.
There is even a restaurant on site.
They have canoe outfitters with everything you need for a ride down the river.
With all the water around, you can go boating, too.
And while there are no designated swimming areas, you are allowed to swim in the river.
But the most impressive thing at the park is the caves. If you have not been in the caves before, you should check them out. And if you are claustrophobic, don't worry, some of these caves are larger than most houses. With 30 ft columns and even bear claw marks, the caves are worth a look.
But you don't have to take my word for it. Here is a great video that I found on youtube.
The Missouri State Park Division says that this campground has their most visited camp spot. Campsite 10 E is occupied more than any other space anywhere in the state. Why? Let's look at what's available to the campers there.
As stated above, space 10 E is the most visited space in the state.
They have trails for hiking, biking, and horseback riding. The trails are:
• Dogwood Trail, which is a 2-mile hiking trail. Don't let the length fool you. This trail is considered rugged.
• Equestrian Trail, a 6-mile hiking or riding trail through the beautiful terrain.
• Hawthorn Trail, at 1.25 miles long, is the shortest trail in the park.
• Paved Bicycle Path is just what the name implies, a 1.75-mile paved path for hiking and bicycling.
• Virginia Day Memorial Trail, named after a volunteer naturalist who worked at the park, is a moderate 1.5-mile trail.
• And lastly, Woodbine Trail is 2 miles long and crosses 3 of the other trails in places. This is a great trail to view the plant life
From June through August, the amphitheater has programs for the whole family on Saturday nights.
There is also a Missouri State Parks and Historic Sites Explorer Program that people of all ages can earn a patch on Saturdays and Sundays by participating in activities inside the visitor center.
And it is not that far from St. Louis.
And here is a video of one of site 43. The person on the video seems to think it is great, and it looks pretty nice to me.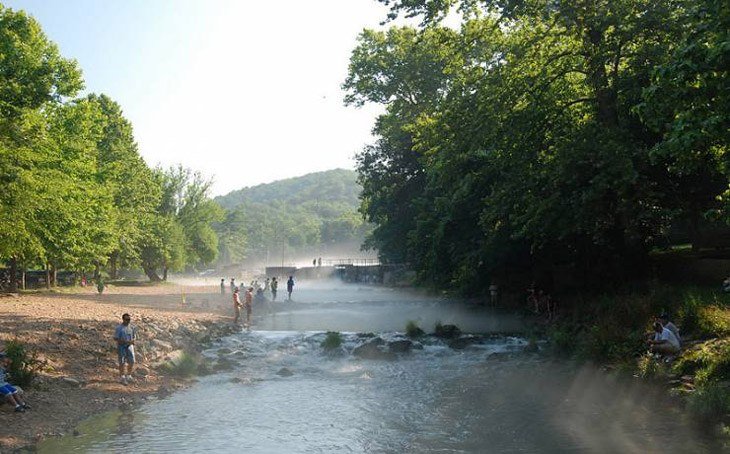 If you like to fish, this is the place to be. Roaring River State Park has something for just about everyone. This park is a little off the beaten path. The park is located near Cassville, Mo., but is worth the drive. Some of the many things you can do are:
Fight trophy size trout. Roaring River contains one of the premier Fisheries in the nation. And it is stocked ever night. Fishing licenses and tags are available at the park store. The park has three different zones to fish in, so make sure you follow the regulations in the area you are fishing.
The scenery of this park is beyond description.
Campsites are available year-round, with showers available from February 25th to October 31. They have electricity and even larger family size campsites.
The park has a swimming pool.
There is a restaurant in the park. It's the Roaring River Restaurant.
You can hike one of the seven trails at the park. They range from 2/10ths of a mile all the way up to 3 and ¾ miles. The trails offer many types of terrain and scenery.
The video below shows a lot of the park.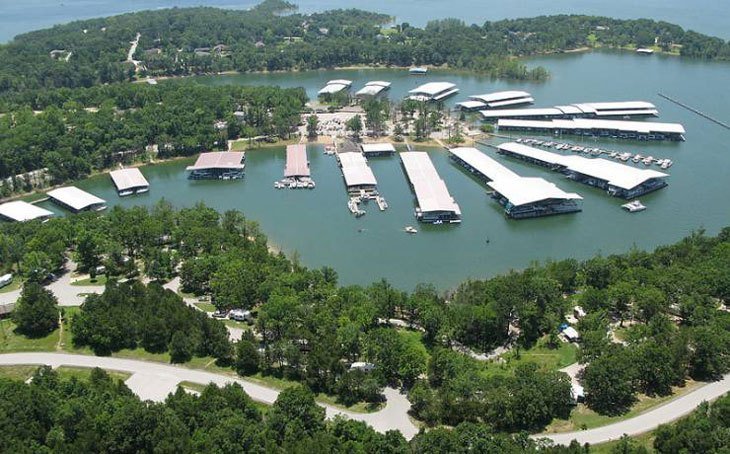 Located in Branson. This park has year-round camping and boating. All that and its proximity to Branson make it a great a great place to camp. Table Rock offers:
They have a full-service marina with a well-stocked store and even scuba gear.
You can rent a boat, pontoon, or a Waverunner, go parasailing, go on a catamaran excursion, or even hire a fishing guide.
You can fish for bass and crappie 24 hrs. a day.
There are two separate campgrounds available. Family campsites are available if you would like the extra space.
There are three trails available for hiking and 2 of the trails allow mountain bikes. The trails range from 1.5 miles to 11.75 miles with different ratings from easy to rugged.
Swimming is allowed along the shorelines, except near the marina and boat launch.
Lastly, there is Branson itself. There are enough things to do in Branson that you are sure to have a good time. The shows are great, and the dining choices are plentiful. The park and the town are a great combination.
I have added a video below of the campgrounds.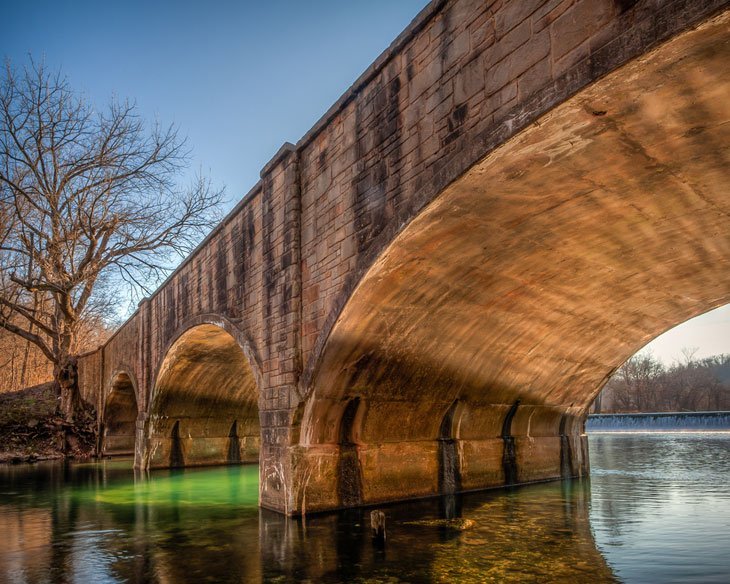 The most popular campsite in the state of Missouri is Bennett Spring State Park. The park, located west of Lebanon on state Route 64, started as a campground for farmers waiting to have their grain milled around 1864. In 1923 a privately owned fish hatchery was built there, and in 1924 the state purchased the surrounding land to make one of the first state parks.
The park is on 3,216 acres, and the waters are full of fish. If you get the chance, this is a campsite you will want to visit. While you are there you can:
Stay at one of the five campgrounds that are available. One is open year-round.
If you get tired of your tent, you can reserve one of the variety of cabins they have available.
They stock the stream every day. So if you want to catch some trout, your chances are significantly improved here. You can even take a fly fishing class!
Seven hiking trails are waiting for you. The longest is 7 ½ miles long, and the shortest is only ¼ mile long.
There is an olympic size swimming pool with a wading pool for the younger children.
You can take 7 mile float trips down Niangua River. They rent out canoes, kayaks and a six man raft. It takes about 3 hours in a canoe and 4 hours on a raft. You are likely to see river otters and other wildlife on your trip down the river.
The dining lodge, built in 1930, offers many choices. But you can also take your catch to them, and they will cook it for you.
And here is a family video of Bennett Spring State Park.
Conclusion
Did you enjoy this article? Did I include your favorite Missouri campsite? I hope so. These five parks are great places to go camping. Each one is different and stands out from the others.
If your favorite isn't listed, you can let me know which one it is in the comments below. As always, I welcome your comments and observations and thanks for sharing this article with your friends.​